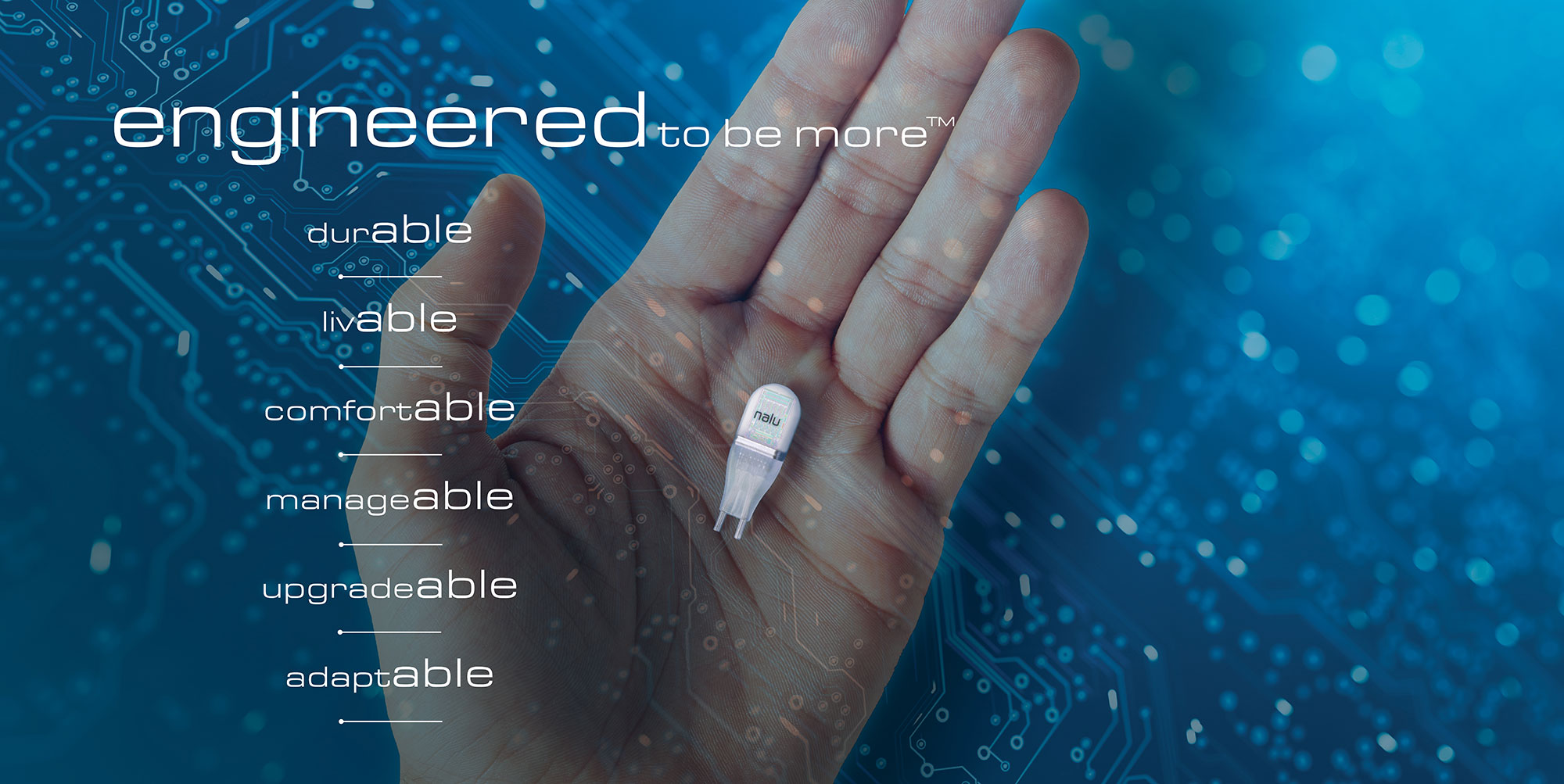 Nalu Offers a Long-Term Solution For Pain
More than just new technology; it's a whole new world of opportunities. The small size and extraordinary capabilities of the Nalu Neurostimulation System gives patients more options for managing intractable chronic pain. Nalu Neurostimulation may finally offer a long-term solution for your chronic pain. Your doctor can help you decide if neurostimulation is right for you.
"Thank you for inventing something that has changed my life. I'm not in pain. I don't have to worry about that kind of stuff anymore."
– Marty*
*The experiences and opinions expressed are those of the patient. Individual results may vary.
The Nalu Neurostimulation System
Nalu has been repeatedly recognized for its revolutionary technology and innovation, including being named as one of the top 100 new products in the world by R&D Magazine. Nalu was also named Gold Winner of the 2021 Medical Design Excellence Award and winner of MedTech Visionaries Award for Best MedTech Company and Best Medical Device in the field of neurology.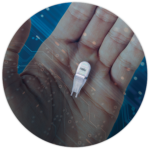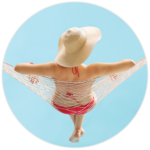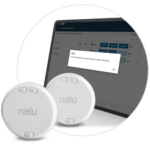 Why Nalu Neurostimulation?
Neurostimulation has been used successfully to manage intractable chronic pain for more than 40 years. The therapy uses gentle electrical impulses to interrupt pain signals before they get to your brain. It also offers a drug-free therapy that does not require drugs or physical therapy to work. 
Small size
Up to 27x smaller than the largest commercially available IPG.
Minimally invasive
Small device implanted under the skin.
Discreet
Small size of microstimulator minimizes the chances that it is visible beneath the skin. You can simply remove the Therapy Disc when you are not using it or place it under your clothing when you need it.
Battery-free
No implanted batteries. Completely avoid the need for battery replacement surgeries.
Highly upgradeable
Science and technology change rapidly. The Therapy Disc can easily be upgraded to the latest therapies without the need for surgery.
Reversible
If at anytime you choose not to continue therapy, it can be removed by your doctor.