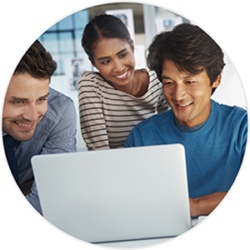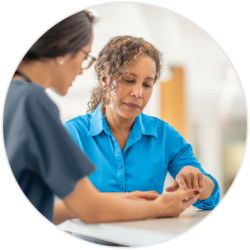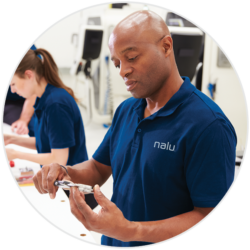 There's never been a better time to work at Nalu! The Company is growing rapidly and we have many exciting new opportunities. We are seeking experienced, highly motivated professionals who want to be a part an exciting, fast-paced company that rewards hard work and high-quality results. Every employee has the opportunity to make a significant contribution to the Company's success and experience both professional and personal development. We provide a diverse and collaborative environment that nurtures talent and offers exceptional benefits and competitive compensation.
Mission
We strive to improve the lives of those who suffer from chronic intractable pain. We are committed to delivering neurostimulation systems that are innovative, differentiated and clinically proven in peripheral nerve stimulation (PNS) and spinal cord stimulation (SCS). By working in partnership with the healthcare community and ensuring patient access, we are setting a new standard of care.
Culture
Purposeful – We focus on improving the lives of those we are fortunate to serve. 
Collaborative – We treat each other with respect and work well together. 
Accountable – We hold ourselves to account as we learn and grow and fulfill our commitments. 
Determined – We operate with urgency and efficiency to make an immediate positive impact.
Proud – We are part of something special.
Compensation & Benefits
Our total compensation & benefits package includes, but is not limited to:
Competitive base salary, bonus, equity, and perks/incentives
Medical, dental, vision life, and disability insurance
401(k) Plan
Paid time off
Employee assistance program
We are an equal opportunity employer.
Ready to Join Our Team?
Apply for an open position