View available positions and apply today.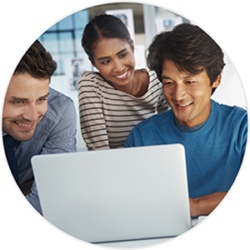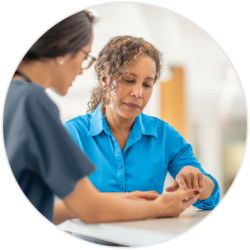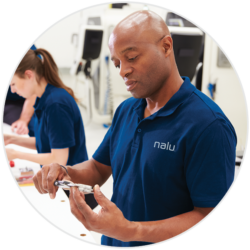 Introduction
There's never been a better time to work at Nalu! The company is growing rapidly and we have many exciting new opportunities.
We are seeking dynamic, highly motivated professionals who are prepared to seize this exceptional opportunity and contribute to our continued growth and success. The ideal Nalu partner must be organized, driven and focused—and have that special ability to adapt and learn in a fast-paced and innovative environment.
If you are interested in a rewarding career and being a part of a unique culture, Nalu may be the company for you. Working at Nalu means rolling up your sleeves, solving challenging problems, and doing what needs to get done to have a real impact on improving the lives of patients and the clinicians who serve them.
We are an equal opportunity employer.
Working at Nalu
Nalu is an exciting, fast-paced company that rewards hard work and high-quality results. Every employee has the opportunity to make a significant contribution to the company's success and experience both professional and personal development. We provide a diverse and collaborative environment that nurtures talent and offers exceptional benefits and competitive compensation.
Our Culture
Nalu offers a unique culture that fosters a supportive and caring work environment, one that allows us to focus on developing and delivering advanced solutions to healthcare providers and improving the quality of life for their patients. The company's priority in putting people (employees, patients, customers) first stimulates innovation and broadens our understanding of customer needs and expectations and has enabled us to recruit and retain exceptional talent.
Compensation & Benefits
We strive to provide our team with a comprehensive, competitive, and flexible selection of benefits to build health, wealth, and quality of life. Our total compensation package includes, but is not limited to:
Competitive base salary, bonus, and perks/incentives
Medical insurance
Dental insurance
Vision insurance
Life insurance
401(k) Plan
Paid time off – vacation, holidays, sick leave
Employee assistance program
Ready to Join Our Team?
Apply for an open position