Nalu Neurostimulation System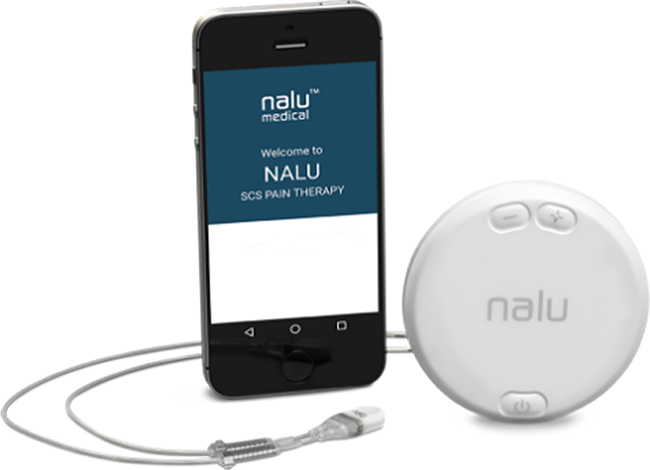 Battery-free Implantable Pulse Generator (IPG)
A device that is placed under the skin through a minimally invasive procedure.
Smart Remote Control App
An app on your smartphone that allows you to discretely adjust your therapy.
Therapy Disc
An external unit that both powers and controls the microstimulator.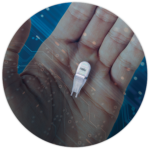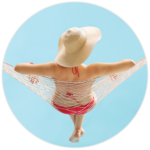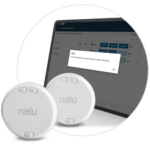 Benefits of Nalu Battery-free, IPG
Small size
Up to 27x smaller than the largest commercially available IPG.
Minimally Invasive
Small device implanted under the skin.
Discreet
Small size of microstimulator minimizes the chances that it is visible beneath the skin. You can simply remove the Therapy Disc when you are not using it or place it under your clothing when you need it.
Battery-free
No implanted batteries. Completely avoid the need for battery replacement surgeries.
Highly Upgradeable
Science and technology change rapidly. The Therapy Disc can easily be upgraded to the latest therapies without the need for surgery.
Reversible
If at anytime you chose not to continue therapy, it can be removed by your doctor.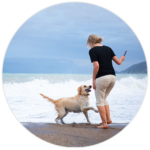 Neurostimulation
Well Established
Neuromodulation is a well-established pain treatment used throughout the world for over 40 years.
Pain Relief
It includes a small implanted device that transmits mild electrical pulses to the spinal cord. The pulses calm the nerves and reduces pain signals to the brain.
Drug-free Therapy
Neuromodulation does not require drugs or physical therapy to work.
Nalu Neuromodulation Implant Procedure
The process for implementing the Nalu Neuromodulation System is simple, minimally invasive and reversible. It begins with temporary evaluation – so you can try before committing to a full system implant.

The Nalu system can be tried in a temporary evaluation period that typically last seven-days during which pain relief along with improvements in daily activities are evaluated.
Thin wires (leads) are temporarily placed near the spinal cord or nerve and connected to an external stimulator.
You will also wear a Therapy Disc to see if the Nalu System is right for you.
After the temporary evaluation, the wires are removed and you and your doctor will decide if SCS therapy is for you.

Full System Placement After Evaluation Phase
The implant procedure is a minimally invasive surgery for implanting the IPG and leads. The leads will be placed near where they were during the temporary evaluation.
The battery-free IPG will be implanted just under the skin.

Living with Your Nalu System
The therapy will always be available when you need it.
You can discreetly control and monitor stimulation through a compatible smartphone.
Nalu system software can be upgraded over time to add new, FDA-cleared therapy options, and other useful features without additional surgeries.
Frequently Asked Questions
Yes. Even though your leads and IPG are surgically implanted, they can be removed by your doctor, if ever needed.
Yes, you will have control over your therapy and can turn it off using your Therapy Disc or the Nalu Remote Control App on your smartphone. You can also remove the Therapy Disc when therapy is not needed.
Traveling is simple and easy for people with a neuromodulation system. If you need to go through a security screening device, such as those found at the airport, you can request assistance to bypass the screening device since you have an implanted device.
Ask your doctor if the Nalu microIPG neurostimulation system would be appropriate for you.
---
1. Thomson, Simon. "Spinal Cord Stimulation for Neuropathic Pain", International Neuromodulation Society. Publised on April 24, 2016. www.neuromodulation.com/spinal-cord-stimulation-for-neuropathic-pain. Date Accessed: April 4, 2019. 2. Poree L, et al. Human Comfort and Feasability Data from a New, Miniturized SCS System. Study abstract presented at NANS 2019.